Last updated on October 3rd, 2023 at 09:50 am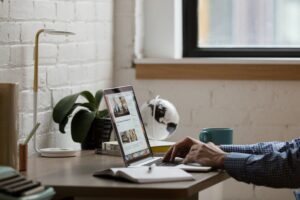 Building a business or personal business soon and you need to choose the perfect host, make sure you go through our list of where to get the best web hosting in Nigeria in 2021.
The first thing to consider when getting a website is how to get it online. Web hosting companies exist to help you do that. Instead of you spending a lot on hardware and physical space to store web files, you can conveniently outsource that to an external provider, that is, a web host.
Web hosting companies own the necessary infrastructure needed to have websites up and running. All you need to do is sign up with one. It gets easier as you can also get your domain registered with the same host. Hosting companies sell their hosting plans in packages that include everything you would require to get your website up and running.
What should you consider when choosing a web host plan?
Price usually comes first during considerations to get any product. While that is understandable, you should also look out for other factors so that you can get the best value for your money.
Here are some of the things you should consider:
Storage space
Bandwidth
Number of email accounts
Control panel type
Formats supported (MySQL, PHP, MSSQL e.t.c)
Number of domains allowed
Number of sub-domains allowed
Operating System
Currently, there are several web hosting companies in Nigeria. However, you have to consider the parameters above to help you choose the best web hosting in Nigeria in 2021.
Lucky you, we have done the work for you and these are the companies that offer the best web hosting in Nigeria in 2021:
TrueHost Cloud has been offering web hosting in Nigeria for the most affordable rates and packages without sacrificing the reliability and the speed of its service. Also, the company powers many personal and business websites across the country and has been highly commended by its users.
Web4Africa
Garrantor
SmartWeb
Domain King
AfeesHost
Registeream
Tucana
Host Now Now
HostVision
QServers
Ultiware
HostVille
KeKhost
SmartChoice
Abimco
TFhost
Our Recommendation
Looking through this list are top 10 web hosting companies in Nigeria, however, we proudly recommend TrueHost Cloud. Furthermore, TrueHost not only offers the most affordable web hosting in Nigeria, but it is also the most reliable.