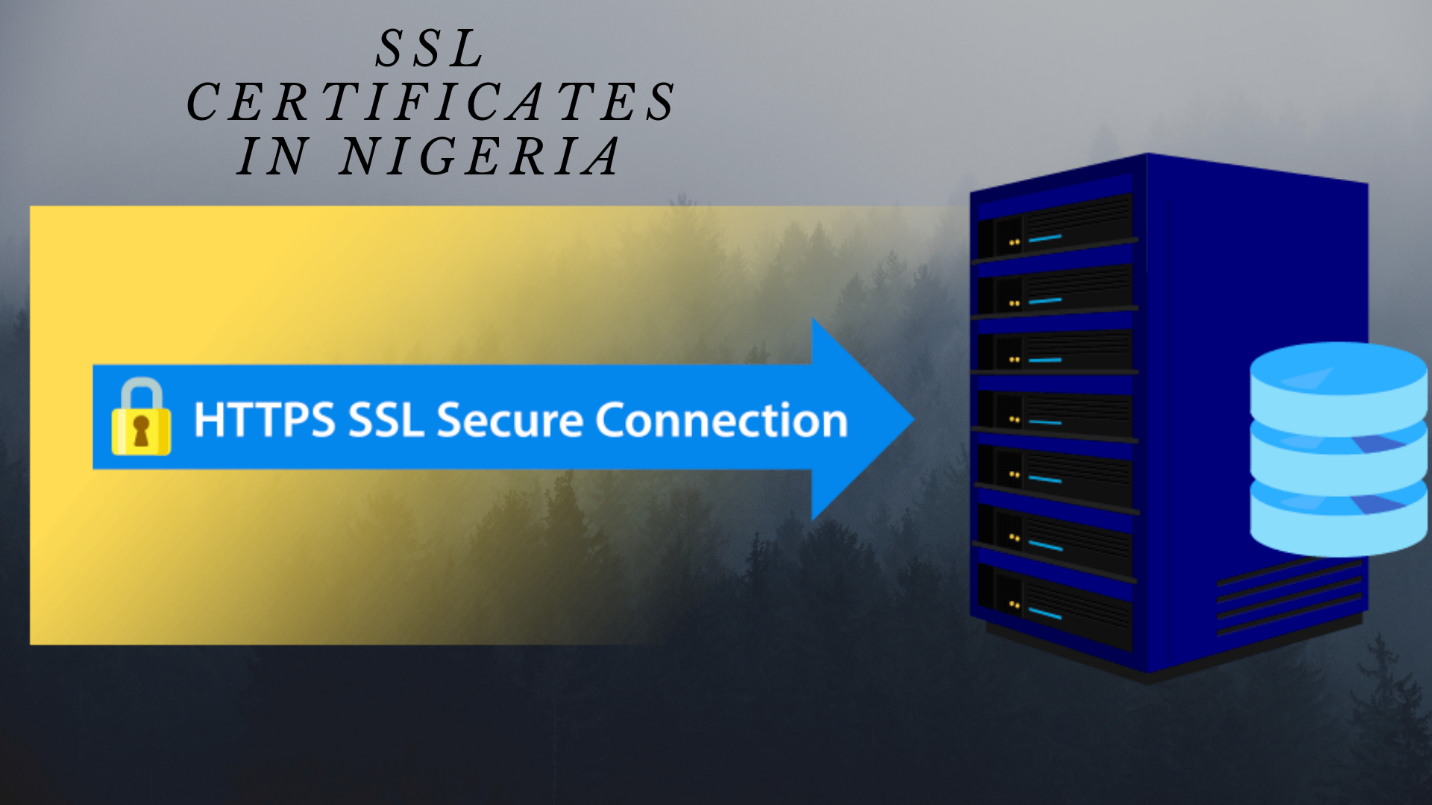 Posted on August 10, 2019 by trueng
get SSL Certificates in Nigeria
The certification authority is responsible for issuing digital certificate for a domain name. In order to be eligible for an SSL, you must purchase an SSL and then go through a verification process to prove that you are the legal owner of a business and each domain that needs a certificate. SSL Certificate provide information encryption to protect it from hackers, website authentication and provide website trust.
Free SSL Certificate in Nigeria
Features of a Free SSL Certificate
No paperwork, it is issued online in minutes.
It is signed from the same trusted root as paid certificate
It is recognized by all major browsers and devices.
TrueHost Cloud Nigeria provide free SSL Certificate to secure your site.
Comodo Free SSL Certificate which is provided from the world's largest certification authority Comodo. It is available for a period of 90days after which you are expected to purchase a premium SSL Certificate since the free Comodo SSL is not renewable, it is active for only 90days.
Types of Comodo SSL Certificates in Nigeria
Comodo Positive SSL to secure multiple domains
Comodo Positive SSL Multi-domain to secure multiple websites as many as 100 domains
Comodo Essential SSL for small or medium size businesses that need domain validation.
Comodo Essential SSL Wildcard for medium size businesses that need to secure an unlimited number of sub-domains in a single domain.
Comodo Instant SSL Premium.
Comodo multiple domain.
Comodo Wildcard SSL Certificate.
Comodo Signing SSL Certificate.
Comodo premium SSL.
Comodo unified communications.
Comodo positive SSL for securing low volume e-commerce websites.
Let's Encrypt Free SSL Certificate is available for free for websites or domain names. It may expire after every 3 months but it allows for renewal of the free SSL Certificate.
Types of SSL Certificates in Nigeria
The different types of SSL Certificates in Nigeria are categorized as:
Domain validation that comprise of
Single domain that covers one domain name and is suitable for simple sites.
Multiple domain that covers many domain names with one SSL Certificate and is applicable for users with more than one domain name in the same server.
Organization validation that contain legitimate business information.
Extended validation certificates available to register companies, organizations and other entities, all legal entities go through an extended validation.
Wildcard SSL Certificate available for multiple sub-domains and allows the same SSL Certificate to be shared among sub-domains with the same domain.
Regular SSL Certificates are suitable for everyday use and applicable to serve any person.
Importance of having an SSL Certificate in Nigeria
SSL Certificates provide authentication which ensures that users information is delivered in the right route following one computer to the server without interference or access by other computers.
SSL Certificates create a trusted environment for users as they interact with the website. Secured sites have contain HTTPS instead of HTTP in their URLs.
Websites with a SEO ranking in Nigeria has high SEO ranking as compared to insecure sites.
One of the important requirements to show that you are complying with the payment card industry standards is having an SSL Certificate for your website. With this you are in a position to accept any credit card information in your website.
You will get a green bar on your website indicating that your site is secure and build website trust and credibility to your visitors.
You can purchase an SSL Certificate from any trusted SSL vendor in Nigeria.
Most hosting companies in Nigeria provide SSL Certificates as an addition to secure your website. TrueHost Cloud Nigeria, Web4Africa, WhoGoHost, DomainKing, Utiware, Host Now and speed connect.
If you want to deal with a web security specialist with the finest SSL Certificate prices go to www.askssl.com