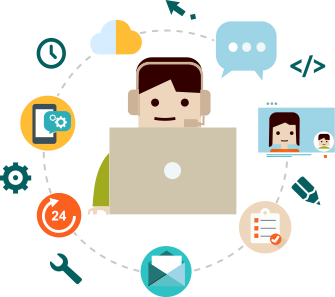 Posted on August 10, 2019 by trueng
Nigeria Web Hosting
Nigeria web hosting is a service provided to websites to make them visible and accessible via the world wide web. Web hosting is provided by web hosting companies in Nigeria who provide and manage data centers to store all your website files in large computers called servers. Web hosting plan in Nigeria vary depending on the business need.
Web hosting plans in Nigeria basing on the business need
For small businesses or start up businesses, a single server is used to provide space to host different websites. Shared hosting features resource and cost sharing. The server management is accomplished by the web host provider and it is applicable for websites with a low traffic.
With marketing, Nigeria web hosting allow resellers to secure a server space and host other websites to provide the web hosting services. With any reseller hosting, you need to create the resellers accounts use in hosting websites.
Resellers can be
Fully employed by the web host provider to host the websites in his/her server space on behalf of the company
Self-employed to purchase the server space and host websites to earn a living.
Some of the web hosting companies in Nigeria provide reseller hosting at an affordable price.
As time progress, businesses need to expand in terms of resources and services. Websites maximumly need to utilize the available resources. Nigeria web hosting provide VPS hosting. In VPS hosting the server is portioned into virtual servers each with an allocation of resources to help run and operate your business online. Virtual private servers provide the same web hosting services as a physical dedicated server though at a cheaper cost.
Dedicated hosting helps the user lease a whole physical server. The management policy in dedicated hosting entails fully managed or self -managed services. A fully managed dedicated server has the full management settled by the host provider. With self-managed, the user has a total root access to the server and is responsible in managing the server right from storage to the basic management. The user can easily install and uninstall software applications and other applications. Dedicated server hosting is applicable to website with a high website traffic and that need maximum utilization of the available resources.
Nigeria web hosting provide professional email hosting services. A professional email is an email that has your domain inclusive. You are able to have your company name as part of your email address. As you send and receive emails, regular and potential customers can be able to interact with your business and enjoy your services.
To maintain a conducive and safe environment to operate online, web hosting employs several security measures to host your website in Nigeria. We have SSL Certificates which are digital certificates assigned by the central authority to provide security and build online trust. SSL Certificates in Nigeria can be issued for free or in premium. They differ in features and prices.
Back up solutions are provided by different web hosting providers in Nigeria to protect your data from data loss and scam. This is achieved through providing malware virus protection and spam filters to prevent spam from getting to your mail box.
In conclusion to succeed in carrying out a business in Nigeria, you need Nigeria web hosting to make your business visible and known in Nigeria. For identify your business goal and choose a plan that best suit your business. If you have already hosted your website and need to shift to a better plan, with a domain you can transfer to another plan with everything intact. Enjoy Nigeria web hosting plans.