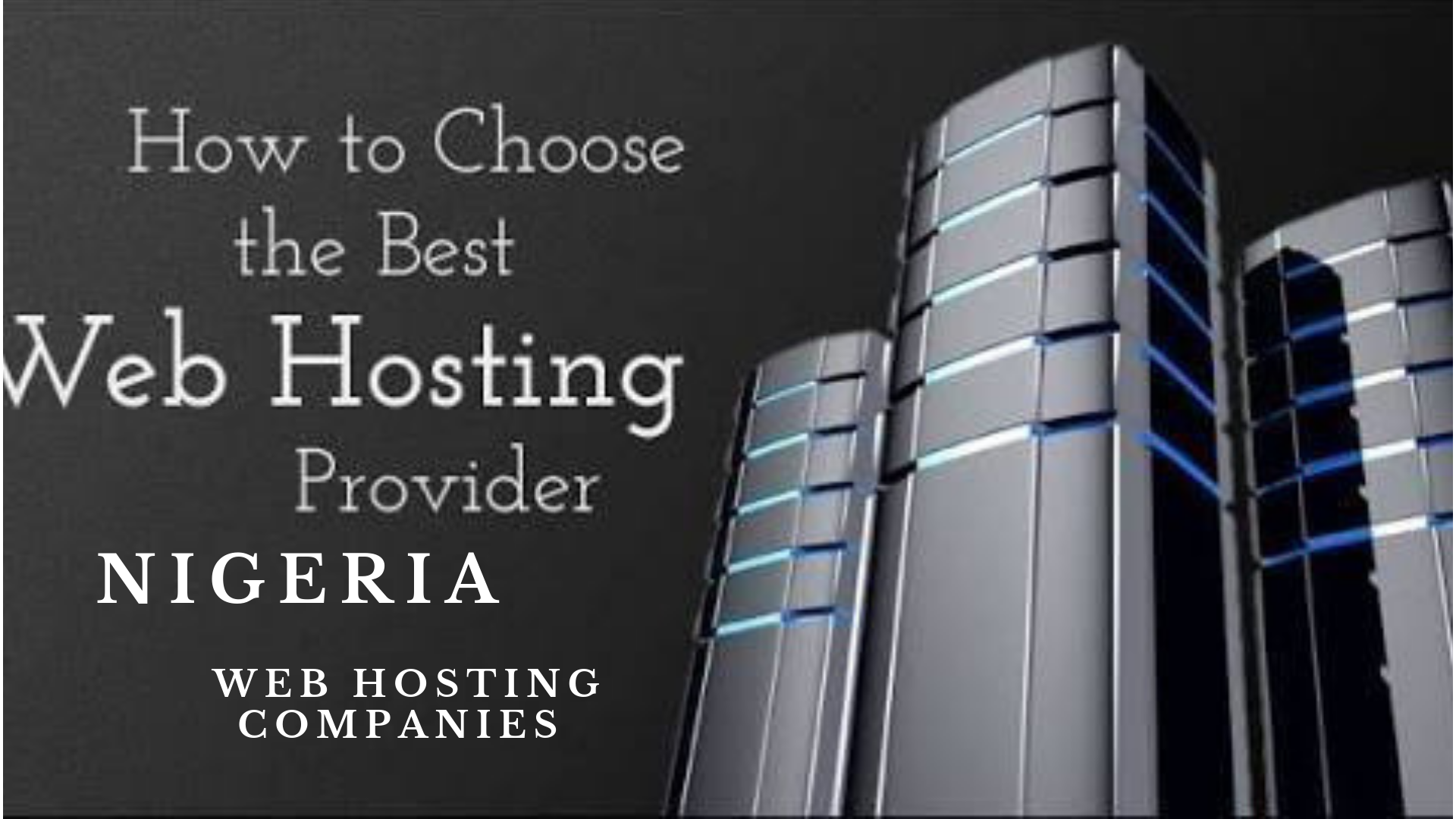 Posted on August 10, 2019 by trueng
Webhosting Companies in Nigeria
Web Host are companies that provide web hosting services in Nigeria.
When looking for a web host you need to consider
The web host speed
Any website needs speed in order to deliver positive results. In order to achieve this, a good web host should respond fast to any issue that needs support and deliver their services fast to maintain the website speed.
Uptime
The web host should provide a 99.9% percentage for your website online. It means the website will be active for use whenever web users need to access it from any device and location.
Security
A good web hosting should provide automatic update and malware detection with an additional SSL Certificate to secure your site and build trust with website visitors.
Reliable backup solutions
A good web host should provide automatic backup solution to protection your data and website files from loss that may result from theft, malware attack or the website crashing.
Storage and bandwidth
Adequate storage and bandwidth for websites help in managing website traffic. Depending on your website traffic, you can be able to allocate enough space and resources.
Support
Good support provides a user-friendly environment in hosting your website. You are assured of direct assistance from skilled personnel to manage and operate your website.
Web hosting companies
TrueHost Cloud Nigeria
Web hosting packages at TrueHost Cloud Nigeria are optimized for performance, reliability, security and user friendliness. It combines resources in powerful data centers and provide firewalls and anti-malware protection with 24/7 server monitoring.
Hosting packages at TrueHost Cloud are silver hosting @NGN3000, gold hosting @NGN7500, platinum hosting @NGN30000
Free web hosting at TrueHost Cloud Nigeria have a drag and drop website builder, free content management system scripts like WordPress, Joomla, Drupal and Magento. Once you outgrow your hosting packages, TrueHost will help you migrate your website and email accounts to enjoy cloud solutions. All hosting accounts have a free to use Cpanel to support multiple features.
Web4Africa
Web4Africa provide fast and reliable web hosting with free domain name, weekly backups, a Cpanel, unlimited databases, unlimited addon domains, unlimited email accounts, free SSL certificate, and 24/7 server monitoring. Hosting packages pricing Mercury @ $2monthly with 2GB diskspace, bronze @$5 monthly with 10GB diskspace, silver @$7.5 per month with 20GB diskspace, Gold @$15 per month with unlimited disk space, all with unlimited bandwidth.
Web4Africa provide a the latest Cpanel interface to control your web hosting accounts. Other hosting solutions include reseller hosting, virtual and dedicated servers and windows hosting with Plesk.
WhoGoHost
This is the largest hosting in Nigeria that provide shared hosting, WordPress hosting, reseller hosting, Email hosting, cloud hosting and virtual servers with unlimited MYSQL database, Cpanel access, unlimited email accounts, unlimited bandwidth, anti-spam protection,99.9% uptime, email encryption, domain name system management, free SSL certificate and 24/7 support.
Domain King.NG
One of the most reliable and best web hosting company in Nigeria that features free domain, email forwarding, reliable and easy to use Cpanel, quality support and a Linux platform for web hosting in Nigeria. Some of the hosting packages pricing include soldier @N300 per month, minister @N800 per month and King @N1599 per month.
GoDaddy
A best web hosting company with hosting price ranging at $7.99 and $16.99 per month and feature unlimited bandwidth and storage.
HostGator
Price ranging from $12.95 to $19.95 with unmetered bandwidth and storage capacity.
Site Ground
The best WordPress hosting company with hosting pricing ranging from $9.95 to $29.95. with every hosting plan you pay a discounted amount for the first term.
Conclusion
Although most web hosting companies in Nigeria are resellers of international hosting providers, the main advantage for hosting with Nigerian based companies is that you can pay via bank deposits in Naira. Consider hosting with these companies and enjoy economical hosting services.
Dont be brokered Get the Cheapest Hosting Here: https://www.truehost.com.ng/cloud/cart.php?gid=1