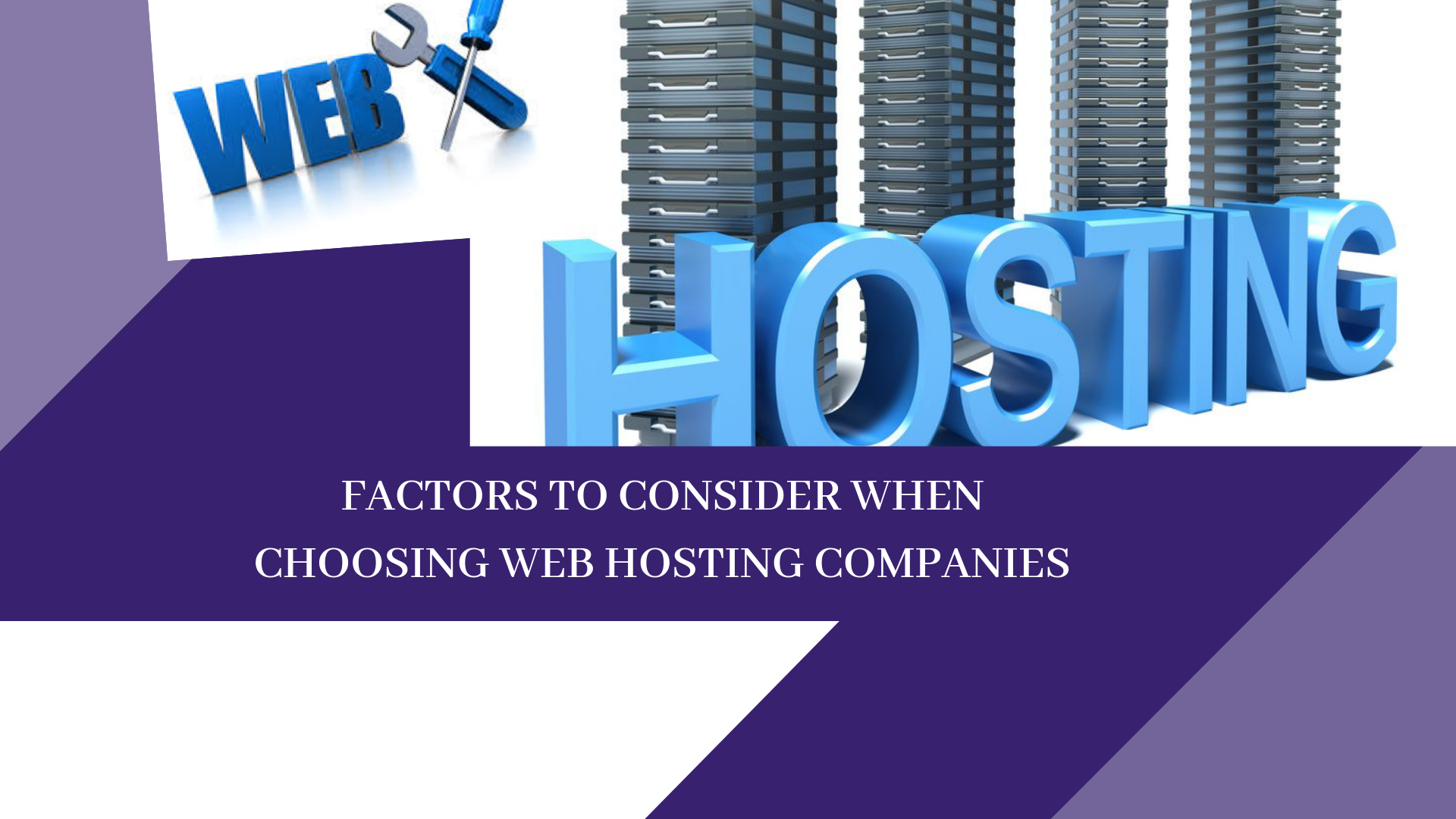 Posted on August 10, 2019 by trueng
How to choose a Web hosting Provider
Web Hosting Companies.
Web Hosting companies are companies that provide the necessary resources, space and storage facilities to have your website hosted and located on the web.
When choosing a web hosting company, you should consider;
The storage and bandwidth capacity
A good web hosting company should be willing to provide an adequate storage space and bandwidth to have your website operate in the most effective way possible. Enough storage means the user can be able to store enough resources and manage overload issues.
The price ratings in hosting
Before entrusting your website to any hosting company, have the right prices for each plan. This will help in making the right plan and budget for your website. Prices differ depending on the plan you choose and the needs that best suits your website. For example, dedicated hosting will be more expensive because it means leasing a whole server as compared to shared hosting where you share the server cost with different websites. On the other hand, when you consider pricing based on traffic measures, for managing high traffic, dedicated hosting is cheaper and for a low traffic you find that shared hosting is cheap. It is advisable to fast identify your goals and business needs before you can settle on the hosting plan for your site.
Server monitoring
Hosting companies should provide regular server monitoring to ensure that the server operates in a conducive environment. If the hosting company is responsible in storing the server, it should ensure that the server is stored in the right cooling atmosphere and with a high-power capability to provide high server capability.
Additional services
Hosting companies offering additional services play a major role in hosting. You can register a domain, have your website secured by being issued an SSL Certificate and malware protection, ,a Cpanel at least with each hosting plan to help in performing the simple updates, configurations and management of different accounts.
Support
A good hosting company is on toes to ensure that all the clients receive quality support 24/7. Support can be achieved through the ticketing system, engaged conversations through live chats, WhatsApp, emails and placing a call.
Ability to add domains
When choosing a web hosting company, you should consider whether the company will allow for running of multiple websites on a single web hosting account because probably as you start hosting you may have signed up with a single domain for a single website.
Email options
When choosing a hosting company, choose the one that provides email hosting for your website's primary email.
Regular data back up
Engage a web host provider that provides regular web data back-up to protect your data from data loss.
Most companies offer all web hosting services so you do not have to tarmac looking for these services separately from one host to the other.
We are the best: https://www.truehost.com.ng/cloud/cart.php?gid=1