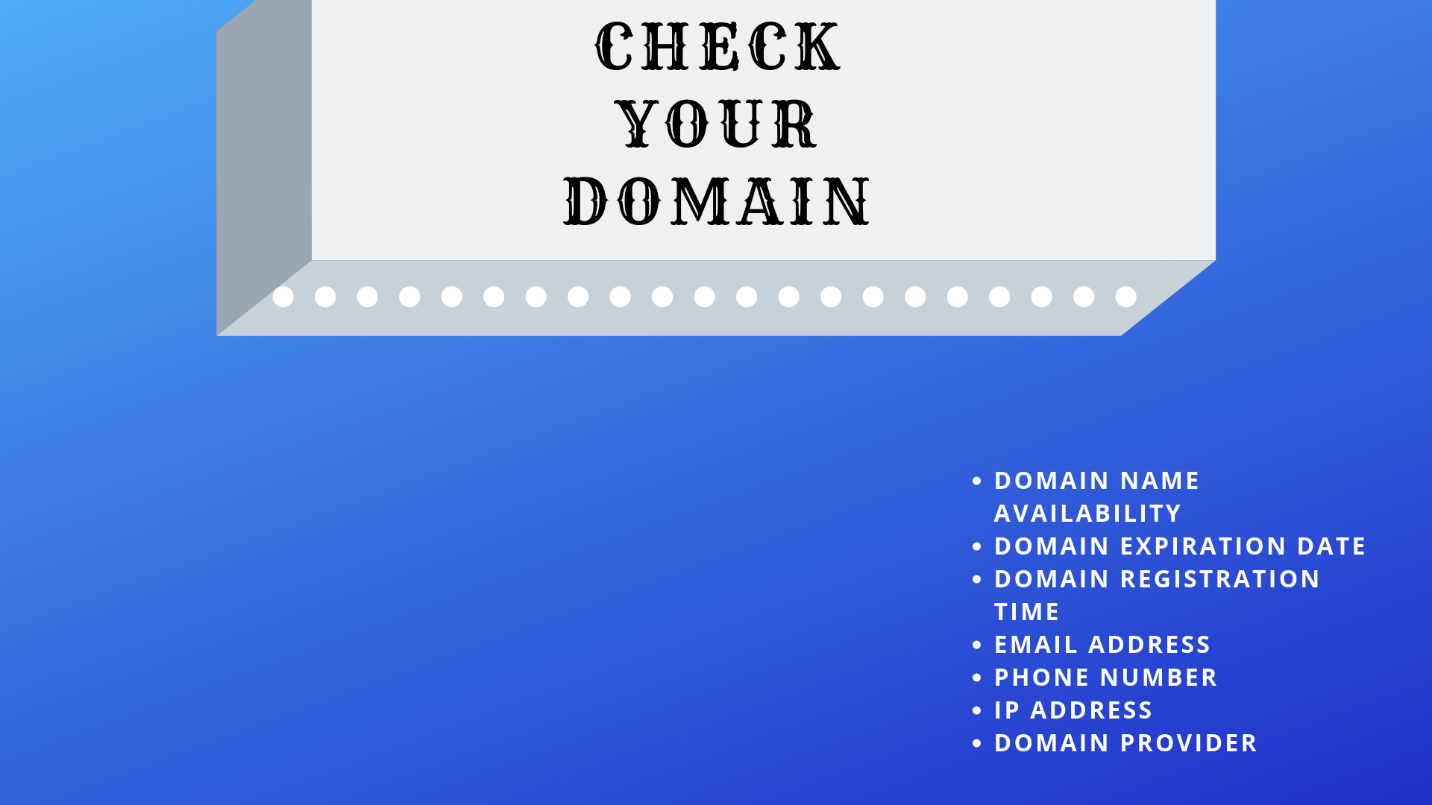 Posted on August 10, 2019 by trueng
Checking Domain Name in Nigeria
Check your domain
Getting the right domain name is important. A domain name plays a vital role in branding, business recognition and in SEO ranking.
To check the availability of your domain using a domain search, you use a DNS query to get the domain name search results as fast as possible. Domain registrars provide a search box tool in their websites to check for a domain and confirm its availability.
Before registering any web address, check whether the web address is registered as a business or company name on another site, also check whether it is registered as a trademark and confirm your eligibility to register the address name.
How to check whether a website name is available?
Browse through the web page of your preferred domain registry.
Look for the domain search box.
Type the name of your website in the domain search box.
The domain registrar will send some indication to confirm whether the domain name is available or not.
If the domain is available, purchase it by completing the payment terms provided by your domain registrar.
You can use two ways to check if your domain is available for registration:
Select a domain name and type it in the URL to know whether your it can be registered or not.
Search for the domain in the Whois Lookup to find out who owns a particular domain name with a specific IP address. With the Whois, you can check on the exact location that the domain owner registered their domain, the owner's email address and phone number, the domain expiring date and the time when the domain was registered.
Factors to consider when checking a domain
The domain length
Your domain name should be short, relevant, easy to remember and manage.
The trademark names
Ensure that the domain name you choose is not trademarked. Trademark your domain after registration to secure it.
The business brands
When checking for a domain, check the one that is matching your business name to increase its brand.
Domain name anatomy
Ensure that the domain name pronunciation and spelling is correct to avoid misleading website visitors as they locate your site.