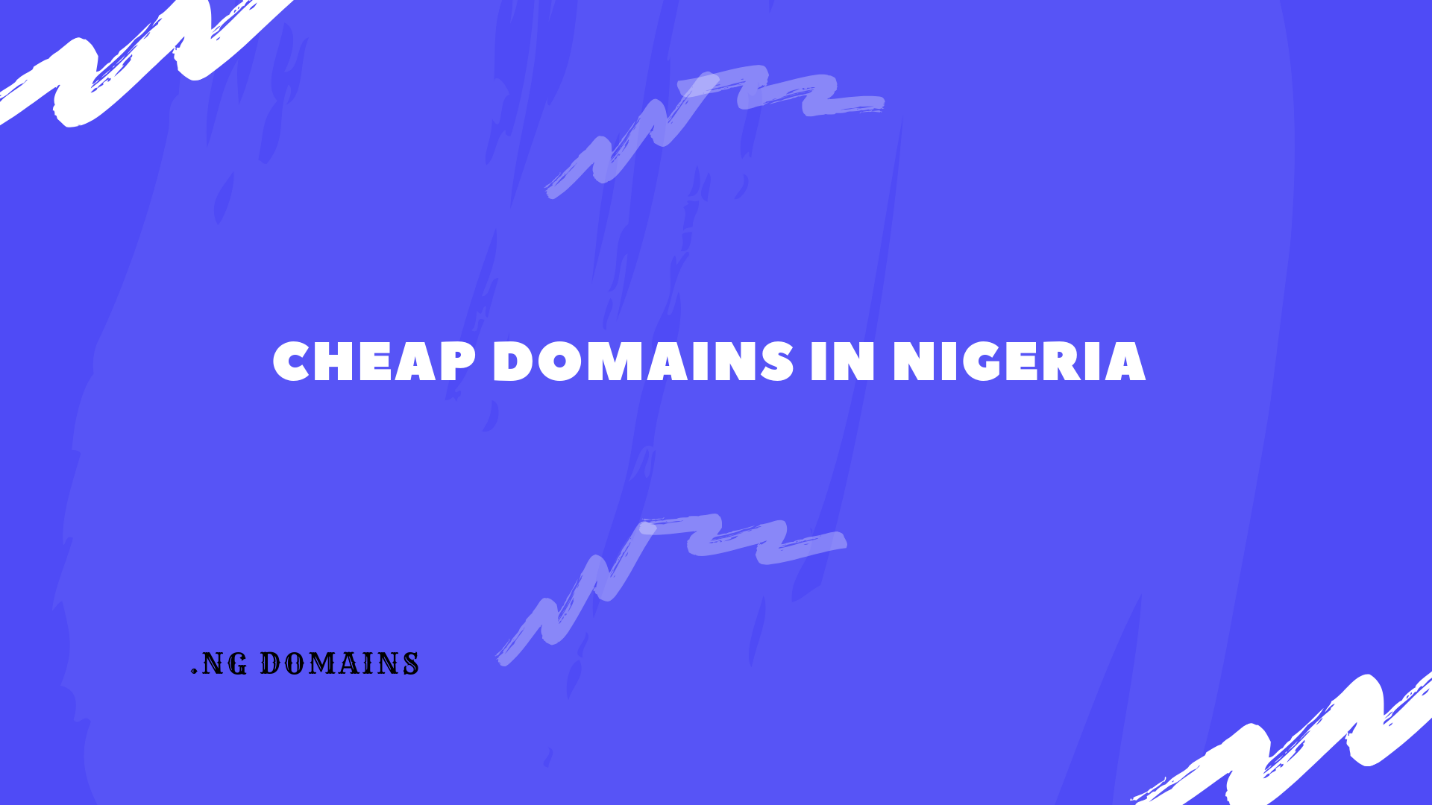 Posted on August 9, 2019 by trueng
Cheapest .NG domains in Nigeria
Cheap domains in Nigeria are the .ng domain names. .ng domains are the country code top level domains in Nigeria provided by domain registrars. They are accredited by NIRA to register domains in Nigeria. .ng domain names are open to any institution, organization or individual who wants to have his/her presence in Nigeria.
Cheap domains registered in Nigeria with .ng extension
.com.ng for commercial and business entities.
.net.ng for Nigeria internet services.
.name.ng for personal and family use.
.org.ng for non-commercial organization services.
.gov.ng for government institutions.
.edu.ng for tertiary institutions.
.sch.ng for primary and secondary schools.
.mil.ng for military purposes.
.ng for open source use.
Advantages of using cheap domains in Nigeria.
Both registration and renewal prices are affordable and are made through Naira.
You get a high ranking in the SEO. Any person in Nigeria can easily locate your site as it is easily recognized by the search engine tool.
You will have a high loading performance for your website.
Cheap domains allow you to get web hosting services from web hosting companies. Most web hosts require you to have a registered domain to be able to host with them.
They promote professionalism. With any domain you can create professional email addresses containing your domain name. As you send and receive messages using the professional email, you win the chance of increasing your local traffic and online brand.
In case you experience a problem in registering the cheap domains in Nigeria, you can easily reach the domain registrar to have your problem instantly settled.
Builds website credibility.
Protect the websites copyrights and trademarks.
Factors to consider when choosing cheap domains in Nigeria  
Customer target
If you want to transact with customers in Nigeria, it is cheap to register your .ng domain with local companies offering the .ng domains because most of your customers reside in Nigeria.
Price and mode of payment
Before settling for a domain registrar, ensure that the domain renew and registration prices do not fluctuate from what you had initially agreed with the domain registrar. The prices should cheap, affordable and user friendly.
Companies providing cheap domains in Nigeria.
Web4Africa
Accredited to offer .ng domains globally at affordable prices.
TrueHost Cloud Nigeria
TrueHost Cloud provide cheap and affordable .ng and.com.ng domains. All available domains at TrueHost for are registered and renewed for less than 2800 naira.
DomainKing
Accredited by NIRA to register .ng domains in Nigeria. Every domain name at Domain King has Free DNS management, Free email and domain forwarding, 2 free email accounts, domain lock and theft protection, Free privacy protection and auto renewal option.
WhoGoHost
It is accredited to register both first and second level .ng domains, such as.ng, com.ng, org.ng among others. WhoGoHost provides a wide range of domains to select from and domains can easily be transferred.
HostNowNow is accredited to provide cheap domains in Nigeria.
Registeram
Each .ng domain start at N100 per year.
com specializes in global registration and protection of trademarks and domain names in Nigeria.
AfeesHost