Last updated on March 1st, 2021 at 11:11 am
Domain Name Registration in Nigeria
Creating a website and registering a domain is one of the first steps in setting up a digital presence. In this article, we look at website building and domain name registration in Nigeria and how to get yours done.
Simply put, a domain name (or just a domain) is the name of a website. It's what comes after "@" in an email address, or after "www." in a web address. If someone asks how to find you online, what you tell them is usually your domain name.
Choosing and registering a domain name is usually one of the first steps in developing a website. This is because a website can not exist without a domain name. As expected, the process of choosing and registering a domain is very important as it decides the identity of the website.
The Situation of Domain Name Registration In Nigeria
In Nigeria today, as the digital space continues to expand, more social media accounts and websites are being created and by definition, more domain names are being registered. As a result, the business of domain name registration in Nigeria has been on the rise. However, this is not to say the market is entirely developed.
In fact, it isn't. NIRA, the agency in charge of .ng registration reports registering around 3300 .ng domain extension every month. With a population of about 200 million people and over 30 million enterprises and professionals, one can conclude after looking at the data that the domain name market remains unscratched. However, there are high hopes of the situation improving. Some of the reasons hindering growth in domain name registration in Nigeria include:
Lack of Awareness among Nigerian on the importance of websites and hence, domain name to their enterprises.
Poor Internet Connectivity
Low Literacy Level
Undeveloped Enterprises
Low access levels to the internet among the population in Nigeria
Domain Name Registrars In Nigeria
Currently, there are several domain name registrars in the market offering the service of web hosting and domain name registration in Nigeria. Some of these include:
TrueHost Cloud is one of the most sought-after hosting services in Lagos. This is because it offers the cheapest packages in web hosting and domain name registration in Nigeria. TrueHost, however, is not only affordable, but it is also reliable and very easy to use.
To buy a domain name, TrueHost is your best options. You can check out their web hosting services here.
As the number of companies offering domain name registration in Nigeria increases alongside the digital space across the country, domain registration will definitely increase.
Steps to consider when choosing a domain in Nigeria
Choose the Easiest to Remember Combination
Make Your Address Mobile-Friendly
Add Keywords (When It Makes Sense)
Go for Brandable Domain Names
Clear the Legal Field Before Registering
Select the Right Extension
Looking for domain registration in Nigeria?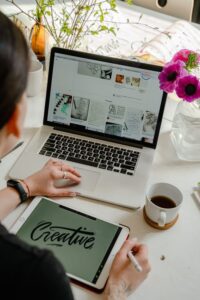 If you're here because you've already decided to take your business online and you're looking to register a domain for your website, then you're ready to choose a domain registrar.
Of all the domain registrars in Nigeria, we recommend you register your domains with TrueHost Cloud. TrueHost Cloud has been offering domain name registration in Nigeria for the most affordable rates and packages without sacrificing the reliability and the speed of its service. Also, the company powers many personal and business websites across the country and has been highly commended by its users.