Last updated on December 5th, 2020 at 11:58 am
Cheapest Dedicated Servers in Nigeria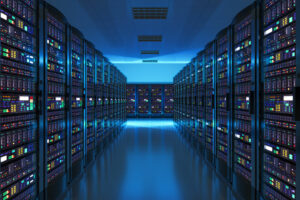 In this article, we reviewed hosting companies in Nigeria to give you this list of the cheapest dedicated servers in Nigeria to help you make the best choice.
This article seeks to address two aspects of the topic.
Cheapest Dedicated Server as availed from a Nigeria Data Center
Cheapest Dedicated Server offered by a Nigerian company from any data centre in the world.
Here are the qualifying factors for a dedicated server as considered in this article.
The dedicated server must have a decent uptime, a minimum of 98.97% uptime guaranteed (SLA)
The Dedicated server must have a minimum computing power of 4 core processor, 32 GB RAM and 500 GB HDD or SSD
Dedicated Server must be available for use within 72 hours of leasing. Dedicated Server must be hosted in an IDCA certified or equivalent Data centre.
Introducing Cloudpap DSK1
6 Core/ 12 Threads (2x 2.66 GHz 6C Xeon X 5650 12 M Caches)
72 GB RAM
500 GB SSD
100MBps Link
Unlimited Local Bandwidth / Transfer
5 TB International Bandwidth/Transfer
Set up time 72 Hours
99% uptime
Available at $650 per month.
Available in an IDCA Certified Tier iii data centre in Nairobi.
It is not cheap, but this is the cheapest decent, semi-managed dedicated server you can get at the moment in Nigeria data Center. Nigeria has a high cost on internet connectivity with 10 MBps dedicated link retailing at $450 and above that insane it is.
Power cost in Nigeria is equivalently expensive, with one of the most expensive Kilowatts per Hour rates in the World, in addition to the real estate hype in the Nigerian market.
The three factors translate to high connectivity prices, high power costs and high rack spaces and therefore the high cost of running a dedicated server in Nigeria.
Who reliable is the market and services probably the most reliable cloud computing services in Africa, in one of the most stable political and social-economic environment in Africa?.
Cheapest Dedicated Server offered by a Nigerian company from any data centre in the world.
Cheapest dedicated server in Nigeria as available from any data centre in the World, by cloud services provider in Nigeria how about
Xeon D-1520 2.2/2.6 4c/8t -32G from Truehost Cloud
4 Core /8 Threads Xeon d-1520 processor
32 GB RAM DDR4
1 GBps Link/250Mbps Dedicated Link
1 IPv4 exp to 256 IPs
Raid Soft 2x2TBHDD
Unlimited bandwidth
Free 500GB Backup
Control Panel/ Restful API/Root access to the server/ KVM/IP graphic console – Access
Europe and Canada data centres
Available as from $129 per month.
Uptime 99.97%
Available from France, Germany, Canada and USA from top Data centres in the world
Set up time 2 hours

TrueHost Cloud is one of the most sought-after hosting services in Lagos. This is because it offers the cheapest packages in web hosting and dedicated servers in Nigeria. TrueHost Cloud, however, is not only affordable, but it is also reliable and very easy to use.
TrueHost Cloud Nigeria focuses on providing registering domains and web hosting in Nigeria. It is very affordable and very reliable. On top of that, TrueHost is really concerned about the businesses it is working with.