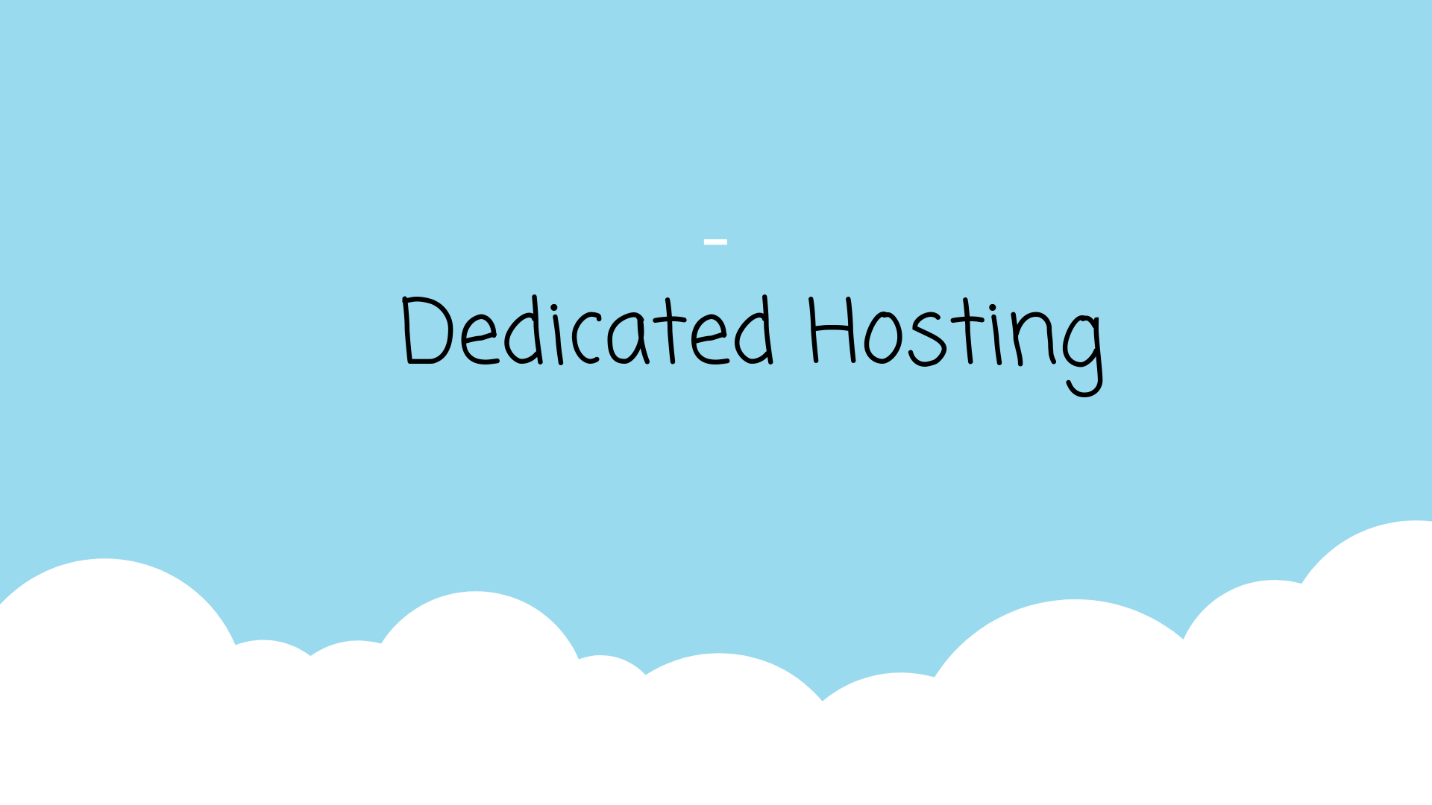 Posted on August 10, 2019 by trueng
Dedicated Server Hosting
Dedicated hosting is a type of internet hosting in which the client leases an entire server not to be shared. Dedicated servers are hosted in data centers. In dedicated hosting, companies have control over the servers including the operating system and hardware. It is mostly used by websites that receive a large volume of traffic.
Dedicated management providers provide the following types of server management.
Fully-managed server which include monitoring software updates, reboots and operating system upgrade.
Managed server includes medium level management, monitoring and updates.
Self-managed server that include regular monitoring and maintenance services.
Unmanaged servers where customers provide all maintenance, upgrades and security.
Benefits of dedicated hosting
Dedicated servers are flexible to allow you configure your server to meet all your unique needs.
Dedicated hosting allows clients to have full root access to the server administration.
Dedicated servers are independent, they do not share resources and files with other servers. Due to this fact, the dedicated server files remain secure from malicious virus attack, hackers and spammers.
Dedicated hosting provides a conducive space and bandwidth to host your website.
The Dedicated server is reliable and provide a high percentage uptime.
You are free to regulate how networked devices receive and send messages like emails and other forms of communication using your website.
If you own a business and do not want employees to use their work emails for personal use, a dedicated server allows you encrypt messages and keep them away from public.
. Dedicated servers through virtual private networks are useful in keeping information secure and only accessible to specific devices. This allows data to be accessed by only specific computers that are connected to the server and restricts any other computer from accessing the data.
Dedicated Hosting provide high performance and stability to your website.
Limitations of dedicated hosting
It is expensive, because you have to pay for the whole cost to lease a server, an added cost to upgrade the hardware and install software application.
If you do not have the technical skills needed to manage the server, you pay for a professional to manage the server for you.
Dedicated server is reserved for one customer, service or application.
Factors to consider when choosing a dedicated hosting service
Quality of hardware
Look for the hardware used to deliver the processing power, CPU and memory space and the far it can influence the reliability capabilities of the server.
Quality of support
Dedicated hosting service should provide quality support to provide back-up solutions, server monitoring and any support that is needed to keep the server running.
Bandwidth allowance and connection speed.
The bandwidth allocation and website speed will affect greatly the performance of the server.
The location and quality of the data center in which your server depend on will have a great impact on the performance, reliability and security of your server. Using dedicated server hosting offer high performance, security, email stability and control.
Dedicated Hosting is best when you have a large internet-based business and you need to have more control over its operation to see that it caters your needs and your clients' needs.