Last updated on December 21st, 2020 at 06:11 am
In this article, we describe the process of using a domain name checker in Nigeria to check the availability of your desired domain name.
Your domain name is one of the most important aspects of your website. It is essentially the identity of your website as visitors and web users can easily use it to find you.
As you can guess, it wouldn't be efficient for 2 or 3 websites to share a particular domain. In fact, it wouldn't even work and it would defeat the purpose of domain names in general. Therefore, only one website can use one domain at any point.
Therefore, every new website created today must choose a unique domain name no other website is using. It is then the responsibility of new website owners to look for a domain name that represents their business appropriately, that is easily memorable, and of course unique.
For people to know if their domain is unique or not, there has to be a way for them to crosscheck their desired domain name against those that are already taken. This is why the domain checker was created.
What is a domain name checker?
A domain name checker is simply a tool that finds out if a proposed domain name is available. Domain name checkers search through the database of taken domain names to let you know if the one you have in mind hasn't been taken by someone else.
A typical domain name checker in Nigeria is owned and made available for use by domain registrars. Each domain registrar provides its own domain name checker in order to make the process of domain registration easy for its customers.
See a domain name checker in Nigeria here.
How To Use A Domain Name Checker
As explained earlier, a domain name checker searches through databases of domain names to let you know if your domain name is available or not.
Therefore, domain name checkers work a lot like search bars. They are designed to look like that in order to make it easy for users to navigate.
So, you type in your desired keywords into the bar and then click the "Search" button. Like a search engine, results appear in a couple of seconds. The domain name checker will let you know if your desired name is available. If it isn't, it shows you variations that are available or extensions that are available.
What To Do If Your Desired Domain Name Is Already Taken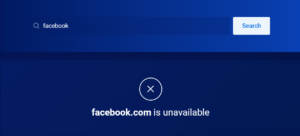 If your domain name is unavailable, that means another website is already using that domain name. Once that happens, there are 3 major options to take:
1. Adjust the Domain Name
Yes, you can't have your desired domain but what if you tweak it a bit. The adjustment can come in different forms but be careful not to complicate the domain name. Some of the tweaks you should consider include:
Adding a verb to the beginning: Adding a verb to your domain can help to even bolster up your brand as it gives instruction about your website. For example, you can change kamba.com to getkamba.com or brass.com to trybrass.com.
Specify your brand: This means providing more detail about your brand in your domain. For example, you can change apple.com to applelaptops.com or adekola.com to coachadekola.com. This is something that plays to your brand's advantage as it lets everyone know what you do at first sight.
Add your country or city at the end: This will also help your SEO as Google can easily determine your location. For example, if you are based in Lagos, you could rename adeboyelagos.com.
Use domain monitoring tools: If you still can't let go of that domain name, their tools you can use to know if the current owner stops using it or post it up for sale. Some examples include Domain Monitor, WhoisXML API, BrandShelter, etc.
2. Buy It
If you must use that particular domain name, then you may have to buy it from its current owners. Before you venture into this, know that it is possible that the domain owners might demand an expensive price or might be totally unwilling to sell. However, it doesn't hurt to try.
Some Domain Name Checkers let you know immediately if your desired domain name is available for sale and then you can follow through with them. They use Domain brokers to help you reach out and negotiate with the current owners.
Another option is to try to contact the site owners directly. Most websites display the contact details of their owners so the first step should be to visit their website and get it from there.
If you can't find it there, you can use the WHOIS lookup feature. WHOIS is a registry that aggregates the contact details of domain owners all over the world. If you search for the domain you want, you'd most likely find its owner's contact details. You can take it up from there.
3. Look for a new one
Sometimes your desired domain name is taken can be an advantage to your business. One, you can brainstorm a better, cooler brand and domain name. Two, your domain name is taken shows there is already a player in your space that could affect your rankings and brand recognition. It's better to look for something entirely distinct and interesting.
Your Domain Name is Available, What's Next?
If your desired domain name is available, Congratulations. You can now proceed to the next step on your journey.
The next step is to buy the domain name. It is important to choose a domain registrar that is tested and trusted so as to ensure you do not lose your perfect domain.
TrueHost Cloud Nigeria – Our Recommendation
TrueHost Cloud is one of the most sought-after hosting services in Nigeria. This is because it offers the cheapest packages in web hosting and domain registration in Nigeria. TrueHost Cloud, however, is not only affordable, but it is also reliable and very easy to use.
The main reason we recommend TrueHost is because we realize Truehost is really concerned about the businesses it is working with. It is no wonder they have one of the best-rated services in Nigeria.