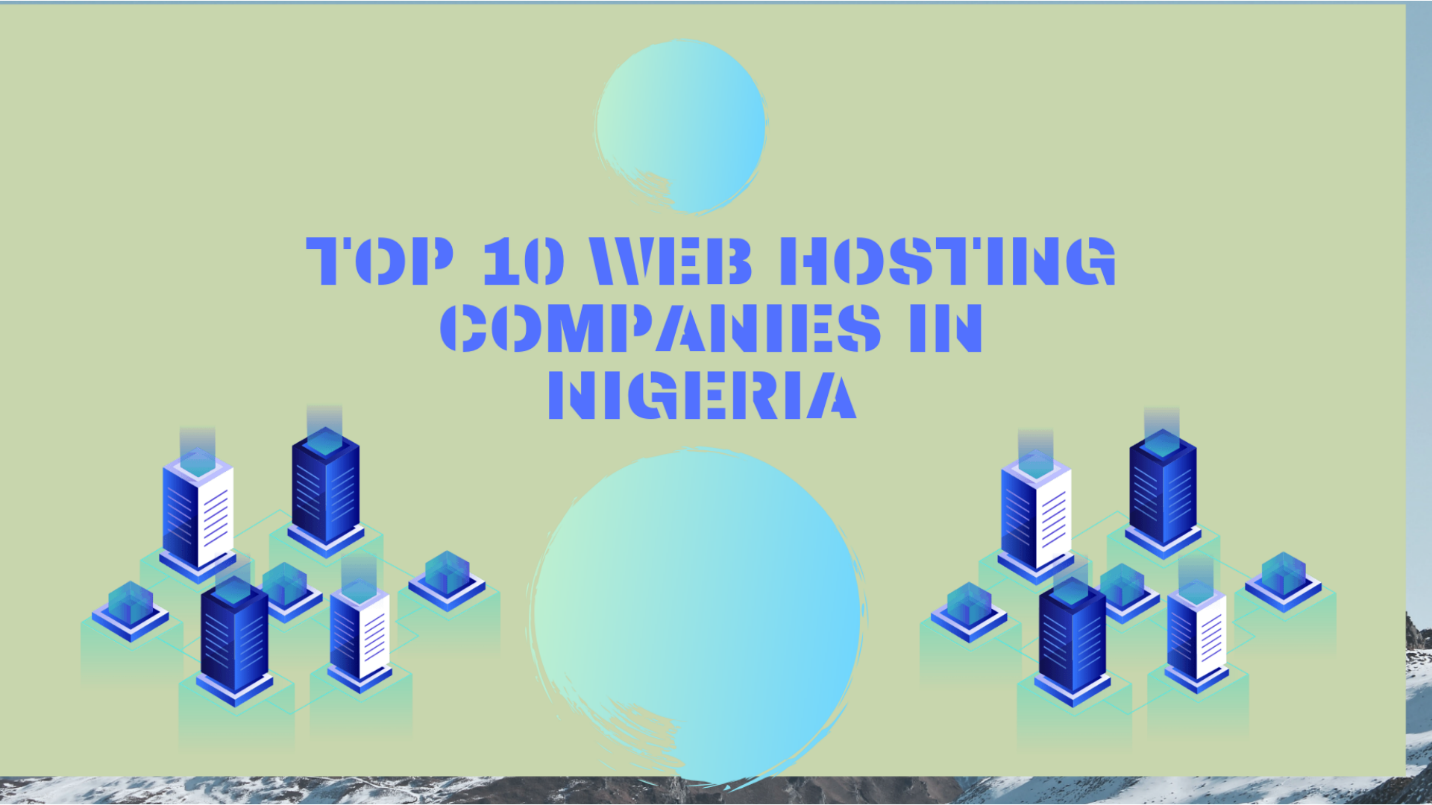 Posted on August 10, 2019 by trueng
Top 10 Web Hosting companies in Nigeria
A Web Hosting company is a company that provides the technologies and services needed for the website or web page to be viewed in the internet. Websites are hosted and stored on special computers called servers.
Web hosting companies in Nigeria
WhoGoHost
One of the top hosting companies in Nigeria with over 7000 hosting accounts on their servers and is accredited by .NG reseller and .NG domain name registrar to register the second level and third level domains in Nigeria with 15000 active domains in its service.
Truehost Cloud Nigeria
Truehost Cloud is the fastest growing cloud & web hosting company in Nigeria that have 20 products on shared hosting, cloud hosting, VPS hosting, Reseller hosting and Dedicated hosting. The price of hosting ranges from N1800 to N75000. In addition to web hosting we offer a website builder to help in creating and designing websites, SSL Certificates to secure your site and build online trust and domain name registration.
Check  out the latest offers by following the Link Here: https://www.truehost.com.ng/cloud/cart.php?gid=1
Smart Web.com.ng
It is the largest hosting in Nigeria certified by Nira to register domains in Nigeria with 15years experience in web hosting. Smart Web have registered more than 70000 domains and hosted more than 100000 websites.
QServers
This is a web hosting expert in Nigeria with more than 12 years of experience in managing servers for hosting purposes in Nigeria and worldwide. Features included in all plans include 99.9% uptime, quality support, well managed servers, website building tools like the website builder available in the website Cpanel and free.com.ng domains with free registration and free renewal with any annual hosting.
Domain King
Domain King is one of the best and most reliable Web Hosting company in Nigeria that provide affordable web hosting plan, SSD hosting with 99.9% uptime and 24/7 managed technical support for all types of businesses. All web hosting plan in Domain King come with a free .com.ng or .com.domain that is available for only one year. It is accredited by Nira to register domains and has over 18000 domain names under management. With every domain name you register with Domain King you get 2 free emails.
Upperlink.ng
GlobalHosting 247
GlobalHosting 247 provide cheap and reliable web hosting in Nigeria from N1800 per year with 1GB disk space and 100GB bandwidth. The servers are well secured to provide services like web hosting, email hosting, domain name registration, SSL Certificates, quality support, VPS hosting and Dedicated hosting.
Main one
Web hosting company in Nigeria that provide free domains, unlimited databases, easy to use control panel in each hosting plan, free site builder and deliver 24/7 quality support.
Utiware.net
Uliware.net provide the most reliable window hosting plan in Nigeria with free domain names, reseller hosting plan, cloud servers, dedicated servers, SSL Certificates and domain name service for Nigeria.
Garanntor.ng
It is a hosting and infrastructure as a service company founded in 2016 to provide services in Lagos, Nigeria. It is accredited by NIRA to provide .NG domains in Nigeria. Other hosting services, window hosting, WordPress hosting, shared and VPS hosting.