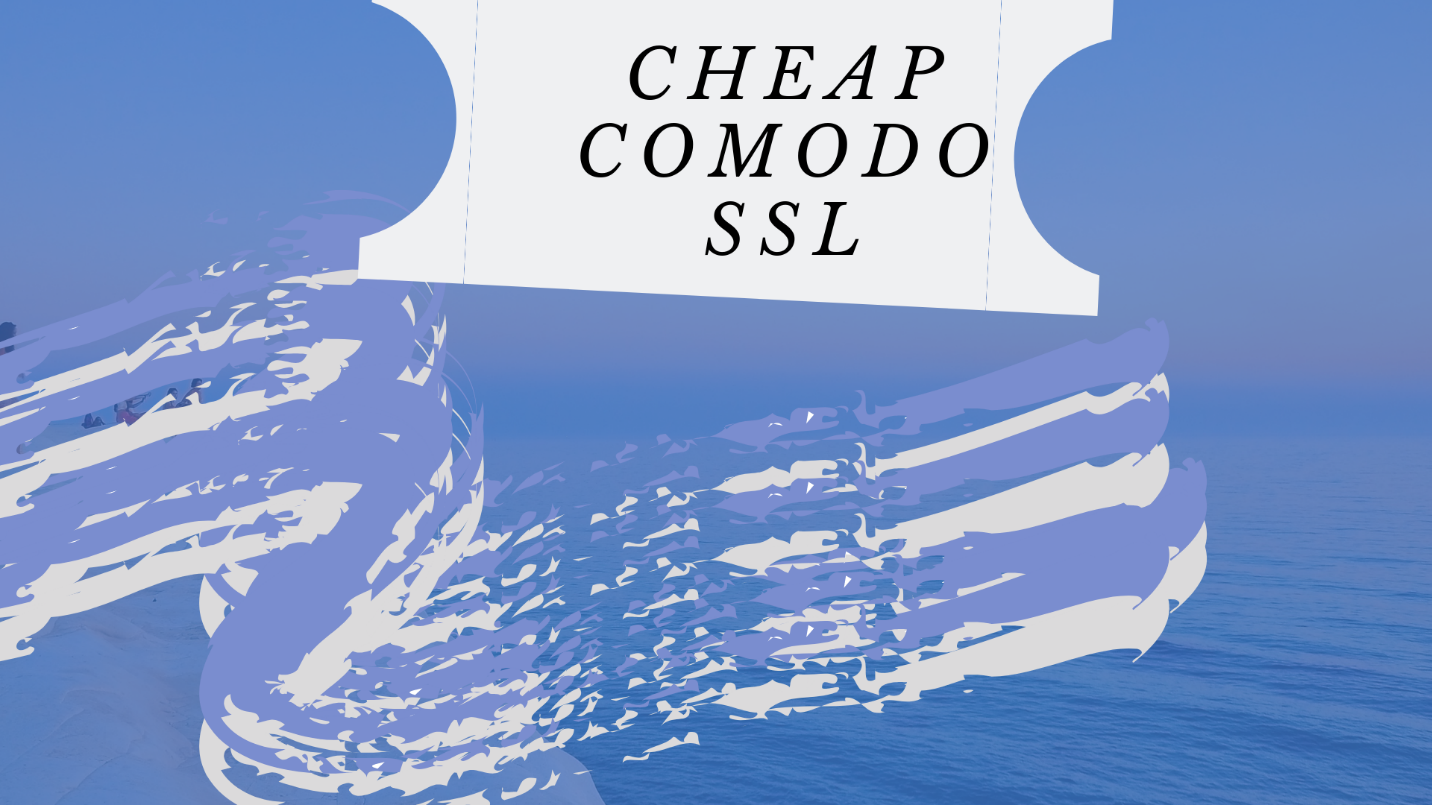 Posted on August 9, 2019 by trueng
Cheapest Comodo SSL
Comodo is the largest certificate authority in the world that offers the quickest and most effective way to secure your website access via the internet.
What SSL does Comodo offer? Comodo provides SSL Certificates that include Wildcard SSL to extend SSL encryption to sub-domains, Extended validation SSL for HTTPS websites and software's to prove the legal entity controlling the websites and Domain Validation certificates.
Why is Comodo SSL cheap?
Comodo offer the cheap SSL that match the pricing of any other brand and secures URLs without having to verify each separately.
Comodo SSL Certificate is issued fast with the domain validation taking 5-10 minutes.
Each Comodo SSL Certificate comes with a great value-added package which makes them perfect for small and medium businesses.
Your Comodo EV SSL comes with a free dynamic site seal which you can display anywhere on your site to show that your site is secure.
Comodo SSL lets you create a highly secure e-business within minutes and secure your digital identity for customers to enjoy operating on a secure browsing experience without facing any SSL warning because most browsers recognize the Comodo SSL.
Comodo SSL has a high ranking in google. It is used globally and recognized in most search engines like goggle.
You get a free re-issuance of a Comodo SSL Certificate which means if you face any private key loss, server crash or site relocation your Comodo SSL Certificate will be reissued at no cost.
With Comodo SSL providing different SSL Certificates you can make your choice and satisfy your requirements at a cheap and affordable price.
Comodo is sure to have the perfect security for any company or organization such as securing unlimited domains in your site like yourdomain.com.
You can use the free 30 days SSL Certificate with the full functionality then renew to the premium one when ready to purchase one.
Cheap Comodo SSL saves you time and money by allowing you to secure your domain and all sub-domains with a single certificate.
TrueHost has provided best SSL Certificates for websites and cloud servers in Nigeria. Comodo positive SSL on ASKSSL.com sell at $8.40 which is the cheapest price for comodo SSL Certificate in the world. Visit us on www.truehost.com.ng