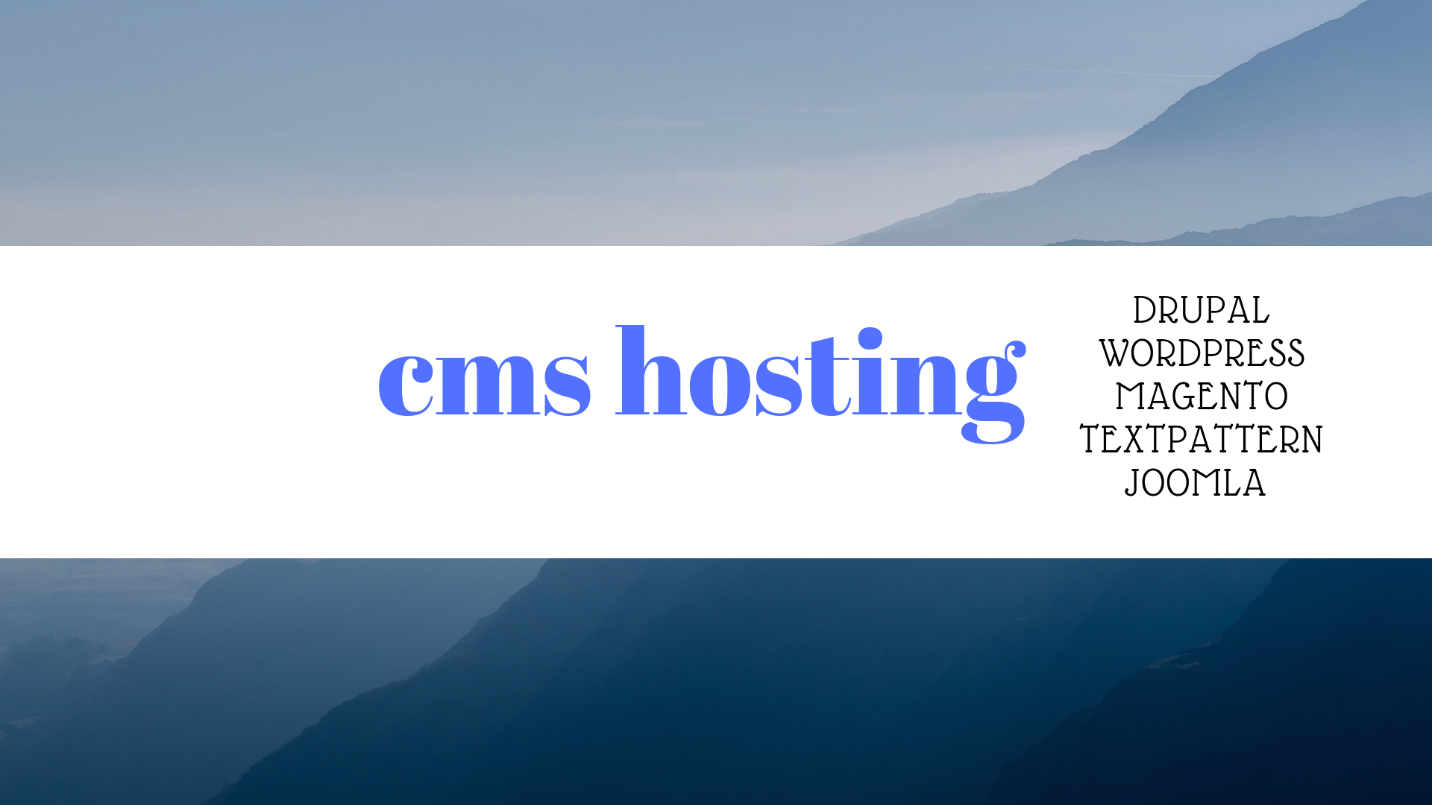 Posted on August 10, 2019 by trueng
CMS Hosting
A content management system is a software used for producing and managing a website and is installed on your web host account. The main purpose of CMS hosting is to allow multiple website users with authorized permission to manage a website or a section of the content.
Advantages of CMS Hosting
A CMS is a user-friendly program that enable users to distribute, delete or send the web content. You can as well search, retrieve and reuse the content.
As a user you do not have to wait for web administrators to make changes to your content. A CMS system provides instant updates on the content.
A CMS system can be accessed anywhere using any computer device that is connected to the internet.
Content management provides a conducive environment to share content and is useful in data automation.
The content management system allows you to focus on producing more content to improve the SEO ranking and drive website traffic.
CMS allow non-technical users to upload modify and upload content themselves.
CMS support multiple users.
CMS platform
WordPress which is a free content management system based on PHP and MYSQL. It has plugins features and templates you can use to create a beautiful website but is mostly used for blogging.
Joomla
Mobile and user-friendly way to build websites. It is good for creating small and medium businesses.
Drupal
A free open source that is used by individuals or companies to create and manage many types of websites.
Magento
It is suitable for ecommerce companies and grows with your business regardless of the kind of ecommerce features or the enhancements you need.
Text Pattern
A free open source content management system with plugins that match special patterns in the text and applies to formats to replace text and execute relevant commands.
Content 5
This is also a free open source CMS that enables you to edit content easily.
Types of CMS
Document management system
It offers a paperless solution to manage, store and track data on cloud. DMS provide an automated solution to upload, process and share business documents without having to print it.
Enterprise content management system
This management system collects, organizes and delivers an organizations document to ensure that it is delivered to the right audience. It allows all members of the organization to access the organizations content when they need it.
Web content management system
A WCMS provides administrative tools to help in managing the digital data and all the components of a website.
Digital asset management system
Users can store, organize and share digital content. The digital asset management is cloud based, users can access the digital content from anywhere.
Component content management system
It provides management of each component as a separate entity, words, phrases, image to store them in central place.
In conclusion, content management system is installed in your web host account. Once the CMS has been installed, you can make changes to your site at any time without having to have technical coding skills. CMS are publicly accessible but you can also restrict and allow accessibility to certain group of people.