When you hear about Namecheap what comes to mind? Today's post, however, is about Namecheap WordPress hosting.
To go live websites need to be hosted. Without hosting a website can't be reached or accessed online. Hosting gives a website the necessary resources to establish.
It's the home of the website. Get to make your site accessible and easy for people to transact in a safe environment all over the world.
These days with just a click of a button and drag and drop create a website easily. No more hassle and the best part is that you don't spend a dime.
Namecheap WordPress Hosting is not a new name for anyone as it has been around for a long time. It is one of the oldest and most reliable hosting companies.
The company was founded back in 2001, with one main goal – to provide top-quality service at a reasonable price. Namecheap WordPress Hosting now provides services to over 2 million websites through its network of data center facilities.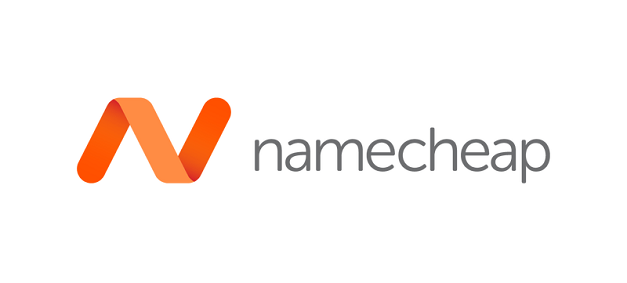 Namecheap offers a wide range of products and services:
Website hosting

VPS (Virtual Private Servers)

SSL Certificates

And More
It started out providing basic domain names to customers at a very low price but has since evolved into one of the leading providers of different internet solutions available on the market today.
WordPress
WordPress is an open-source content management system. It's also a popular service provider for millions of users worldwide.
WordPress is easy to set up and doesn't require any technical skills to operate. With just a drag and drop create amazing websites easily.
Why is WordPress so popular?
Ease of use- you don't need any special skills to use WordPress. WordPress enables everyone to launch an online presence.

It's free- yes, WordPress is free but also has other plans. Get started without spending a dime.

Secure- they keep providing updates often and security measures.

User-friendly- they have an interactive interface that is easy to use. Makes it easy for anyone to create with WordPress.

Many tools- offer one the best tools to create and transact online fast. Also, make sure your experience is hassle-free.

WordPress is fast- the platform was built on top of PHP which allows it to be very fast as well as scalable.
What is WordPress hosting?
Well, this is a service from WordPress that allows you to host your website. WordPress helps you establish your online presence fast.
WordPress is popular and has a user-friendly interface. It has been up for a while and has been providing the best services for all.
Factors to consider when choosing a web host
1. Bandwidth
How much bandwidth do I need? How much is enough to keep the visitors coming in every day. Check what you are getting before getting a host.
Because the bandwidth will be responsible for your service delivery. Don't settle for less for lack of information.
2. Website needs
What services does my website require? It's a very important question. A blog will be different from an e-commerce store.
How much storage space do I need/what email accounts do I want? Will your website have large images or videos?
This helps you figure out the design and mobile considerations. It will also help you get the best plan that will fit your website.
3. Cost
Is it within your budget? Do you get quality service value for the price? The least expensive hosting is not always the best deal.
Start with a budget and find the best plan that comes around that budget. Don't go for high plans when you are starting. Always have manageable plans.
4. Security
What security protocols am I using? If you use Letsencrypt or any other free SSL certificate then the most likely hosting company won't come with one included with their basic package.
Security is always a major concern when it comes to websites. People lose lots of millions when security is breached.
Have a way to keep your website safe. Safeguard everyone online and ensure a smooth transaction for all.
5. Backups
Does my website require daily backups? If you can afford the extra dollar per month then take advantage of this service as it will save you in case your site gets hacked or some other disaster strikes.
Get to know their plans and whether they offer backups. There is no need for you to spend an extra dime.
Why choose wordpress hosting?
Time saver- it is a one-click install that you can set up in less than 5 minutes and it is faster to launch a blog on wordpress than any other platform as you don't have to configure your server or database.

Free tools- you don't need any special software to work with WordPress. You can use any browser and FTP client to make changes as well as there are thousands of free tools out there.

Easy for anyone – If this platform can be used by millions of bloggers, then it's something that you can do too. You don't need any fancy degree or previous experience in web development/graphics to use WordPress.

Secure- keep updates, security and maintenance are done by them for free. Your site will always be secure.

Reputable- over the years, WordPress hosting has improved its services. Good companies will have good testimonials from clients who have been loyal to them for so many years.

Customer support – you can easily find a company that guarantees 24/7 customer support via live chat, phone, or email.
What are the drawbacks of wordpress hosting?
Not for large organizations – If you are working in a big corporation, it might not be suitable. People all over the world can edit files and make changes to your site, so having a hierarchical permissions system would be very useful.

Not designed for high-traffic websites- it is fine for small businesses or blogs which get only a couple of thousand hits per day (depending on your hosting plan). If you are planning to create something that will bring in millions of visitors like BuzzFeed, Yahoo Answers, etc. then the platform might not be suitable.
Where can I get WordPress hosting?
There are many platforms where one can get WordPress hosting. One place best for WordPress hosting plans is Namecheap.
Namecheap is an all-in-one platform for your online needs. It makes it easy for everyone to establish an online presence easily.
Namecheap WordPress Hosting
Namecheap provides the best plans. They ensure that everyone goes online fast and easily. Their plans are as follows:
Plan

Cost

Features

EasyWP Starter

$3.88/month

10 GB SSD storage

50k visitors/month

EasyWP Turbo

$7.88/month

50 GB SSD storage

200k visitors/month

1.5x more CPU

1.5x more RAM

Free CDN

Free SSL

EasyWP Supersonic

$11.88/month

100 GB SSD storage

500k visitors/month

2x more CPU

2x more RAM

99.99% uptime guarantee

Free CDN

Free SSL
Each plan has the first month free. You can use it for a trial period of 30 days then decide whether it's best for your websites. Get to grow your idea fast and easily.
Also, check on how Namecheap has compared to GoDaddy here.
The best Namecheap WordPress hosting alternatives
1. SiteGround
It's one of the renowned companies providing WordPress hosting. It's not just a hosting provider, but it has so many tools under its belt to help you manage your website and blog without any hassle.
They have some great features like:
1-click install for WordPress and other CMSs (Joomla, Prestashop, Magento)

24/7 support via email and live chat

Automatic backup of your site which is kept for an entire month, and updating your sites.
2. Hostgator
Hostgator provides cPanel for WordPress. It is very easy to manage your website and blog through this control panel as it helps you secure, update and maintain your site.
It also offers other services like:
Web hosting

Domains

Servers

And more
3. Dreamhost
DreamHost also provides hosting services for WordPress and other platforms like Joomla, Drupal, OpenCart, etc. What makes them unique is that you can have one account to manage all your accounts at a time, as you will need only one password which can be used for FTP, SSH, or cPanel.
They have other services like:
Domains

Web hosting

SSL

Servers

And more.
It's not only a domain registrar, it's also one of the biggest hosting companies in the world. GoDaddy also provides fairly cheap WordPress hosting.
Among other services like:
Domain registration, transfer, and auction.

Web hosting

Web security

Marketing

And more.
There are many other places one can get WordPress hosting for amazing pricing. WordPress hosting is the best for all.
WordPress is the best platform for all. It's helping everyone establish an online presence easily. Namecheap WordPress hosting launches your online presence easily.