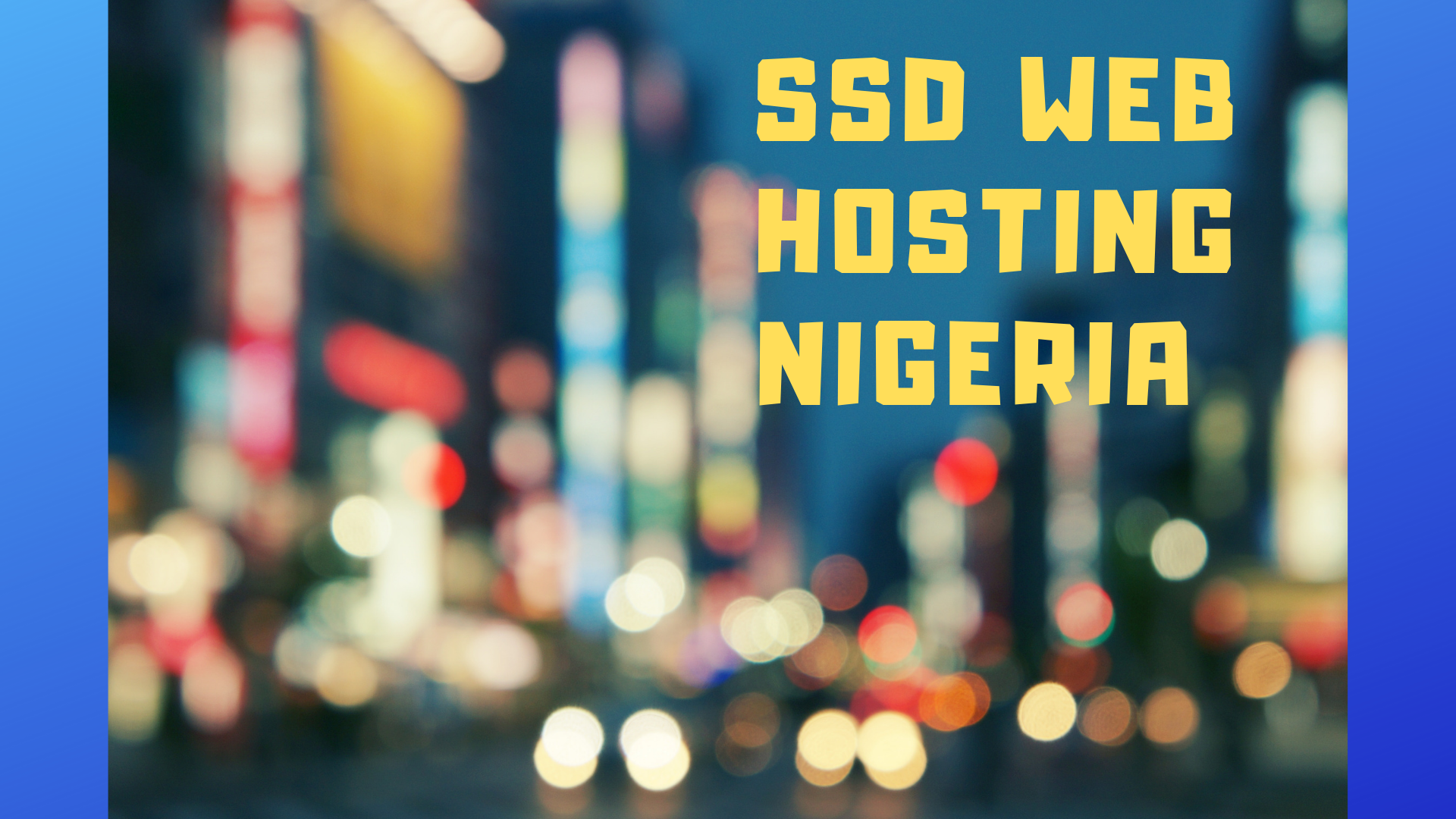 Posted on August 10, 2019 by trueng
SSD web hosting Nigeria
As the name suggests, SSD stands for solid state drives. It is a faster type of hosting for websites. It is mostly used in laptops and desktops as a data storage device. SSD are completely electronic and they do not have moving parts.
Factors to consider when choosing SSD web hosting in Nigeria
Speed
Speed plays a major role in influencing any website performance. A good web host should provide fast SSD services in Nigeria to assure the customer that the same will be reciprocated to providing the best website speed.
Bandwidth
An adequate bandwidth and storage space attract more website traffic in Nigeria. You are able to serve many people at the same time using a single website.
Uptime
The web host should regularly monitor their servers to provide high server uptime percentage.
Security
Security measures include SSL certificates, malware and antivirus protection.
Customer service
A good web host should provide 24/7 support. Reliable and effective measures used by most SSD providers in Nigeria include use of WhatsApp, Emails, Phone calls and live chats.
Back ups
Frequent data back-up protects your data from data loss caused by scammers or by hackers.
Price
The hosting price should be relevant to serve all your needs. You should not pay an extra fee for the services that are not provided to you.
Advantages of SSD web hosting Nigeria
SSD disks use non-volatile microchips for storing information.
SSD are less vulnerable to damage because they do not use any moving parts.
Enterprise SSD run silently.
Finding and locating a piece of data has no delays.
SSD uses a flash that enable it to perform input and output operations fast.
SSD server provides a consistent website performance.
SSD consume less energy as compared to hard drives.
SSD drives are resistant to physical shock and have quicker access time.
SSDs provide increase in input and output operations.
SSD offer a way to control costs to deliver at the speed required by the management.
Some SSD providers
Speedy connect
It provides reliable fast and unlimited web hosting with SSD drives. Every unlimited SSD hosting at speedy connect cost 450N per month with unlimited SSL certificates, SSD web space and bandwidth, Lightspeed web server, free DDoS protection and daily data back-ups.
TrueHost Cloud Nigeria
Cloud servers at TrueHost are equipped with SSD technology to provide high server performance and provide SSD disks as part of the hardware to provide full customer satisfaction.
This is the best SSD Wehbosting in Nigeria
In Motion Hosting
In motion shared hosting include free solid-state drives to provide a high performance.
Domain racer
Domain racer offers excellent SSD reseller hosting at a low cost, reliable support and free WHMCS/ WHM. The SSD plans are protected with DDoS protection, firewall and email spam protection.
Site Ground
At Site Ground, all cloud and dedicated hosting run on SSD disks. Databases and all files are stored on the Solid-state drive technology.
Truehostcloud.com
WordPress hosting run on stable SSD disks that run very fast for content management and blogging.
SSD web hosting is mostly characterized in providing reliable, secure and fast speed for any hosting plan in Nigeria.